By Austin Leonard
In this second and final installment of the Appalachian Folklore series, let's take a look at the invisible side of the world and deep dive into the legends of fairies and spirits that flit and float from one place to the next. Are they omens, guides, or sources of luck? Do they seek to help, to harm, or are they simply mischievous?
The Fair Folk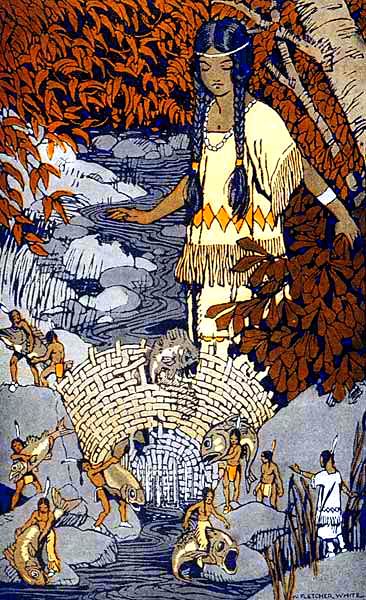 The Fair Folk, often times referred to as the Little People, in traditional Scot-Irish folklore include leprechauns, sprites, and others. However, in Appalachian and Cherokee traditions, they can take on other names. Often you hear of fairy circles or rings of mushrooms; some beliefs suggest that it's a sign of good luck or that if you stand in the middle and make a wish, it will come true.
There are several recognized groups in Cherokee legends and folklore, two in particular we will focus on. The first is the Nunnehi. They were said to be powerful and benevolent; they often worked with healers and medicine people. They are playful yet stern and usually described as being between 2 and 7 feet tall. The Nunnehi is also said to have fought with the Cherokee in battles and acted as protectors. They like offerings of milk, beadwork, venison, or honey; without those, they are said to rarely appear to humans unless they are lost or troubled.
The second group is the Yunwi Tsunsdi, which are separated into clans with varying levels of morality. Most of the time, they are nice, but the clans are specifically separated based on temperament and behavior. The Rock clan is the most likely to seek revenge if disrespected. They are known to steal children, though the reason isn't completely known, but they are very protective of their space and are generally recognized as the clan who bring illness upon humans who are disrespectful. The Laurel clan is more tolerant, generally joyful, and much more playful. They enjoy playing tricks on humans, like tripping them up, hiding, or rearranging things; they do it mostly for fun rather than for revenge. Lastly, the Dogwood clan is the most accepting of humans. They are rather introverted Little People, tending to prefer being left alone. But they are not ones to turn down pleas for help.
---
The Black Dog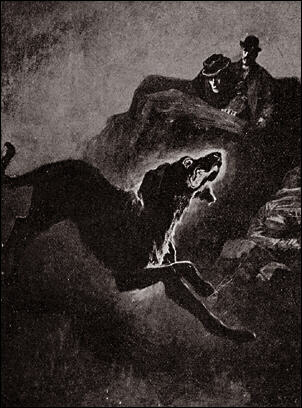 Black Dogs are not the simple cute dogs that we know of. These are unusually large with glowing eyes, often referred to as Hellhounds, and are often viewed as omens of death. They are associated with locations of symbolic power relating to choices, like crossroads, and places of death, like cemeteries and places where executions occurred. While they are closely associated with malevolence and death, they can also be quite the opposite. There are several stories where Black Dogs are guardians, which is extremely rare. They do not foretell death or cause it; instead, they offer protection and guidance out of dangerous situations. Some Black Dogs are playful and dutiful and do mundane things like helping farmhands round up sheep. The origins of Black Dogs are unknown, but there are stories of black dogs being buried under or around churches to act as guards to protect the grounds from the Devil; sometimes, they take on the duty of supplying warnings of death to those connected to the church as well.
---
Will-o'-the-Wisps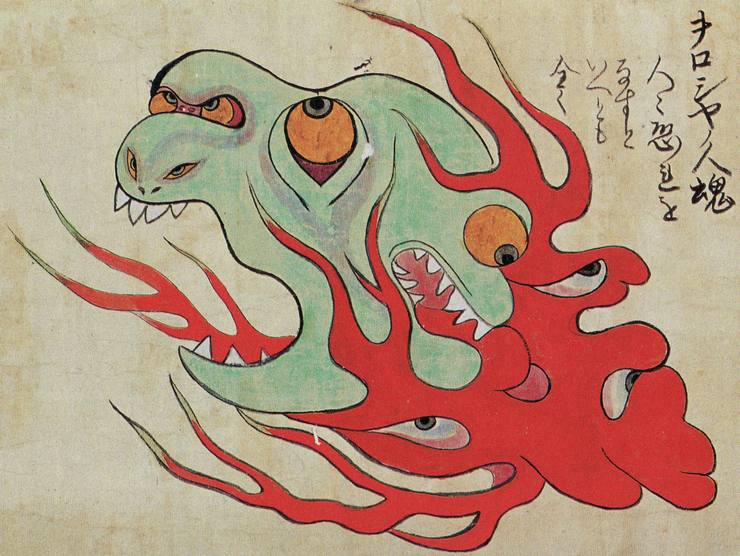 Will-o'-the-wisps are ghost lights that are found in various legends and myths around the world. Sometimes they are referred to as jack-o'-lanterns and hold symbolic and metaphorical significance. They are flickers of light, which has made some believe they are elemental spirits, related to or are salamander spirits, fire elementals, or in some circles, more akin to fairies. They tend to be tricky, as you should never follow them, as they lead people further away from safety and further from the path. Symbolically they are things of hope that one follows but is next to impossible to catch, mirroring goals that are out of reach and that lead people deeper into difficulty.
In Summary
Many of Appalachia's legends and folklore derive from Scottish and Irish mythology and folklore, as well as the Cherokee natives. Mainly those were the primary settlers of this area, so there are many ties between our area's folklore and that of Scotland and Ireland, though obviously, there have been lots of additions and merging of legends from the Cherokee and from settlers of this area up until the modern day. That means this area is rich in the magical, spooky, and perfect location for adventures during the Halloween season. You can read that here if you have not checked out the earlier part on beings and beasts.