*Republished from the December 2016 issue of The Kayseean
By Catherine Walsh
Every semester, parents, alumni, and faculty are given the opportunity to support a student by purchasing an exam care package that includes snack food, pens, and other trinkets that students may find comforting during finals week. Why? Because at some point in time, most donors have dealt with the same stress that the students today face during exam week.
Rand and Nancy Cook, alumni of King, play a large role in preparing every exam care package that is purchased by a sponsor and given to each student. The task is time-consuming, but they enjoy doing it twice during the school year and have done so since 2003.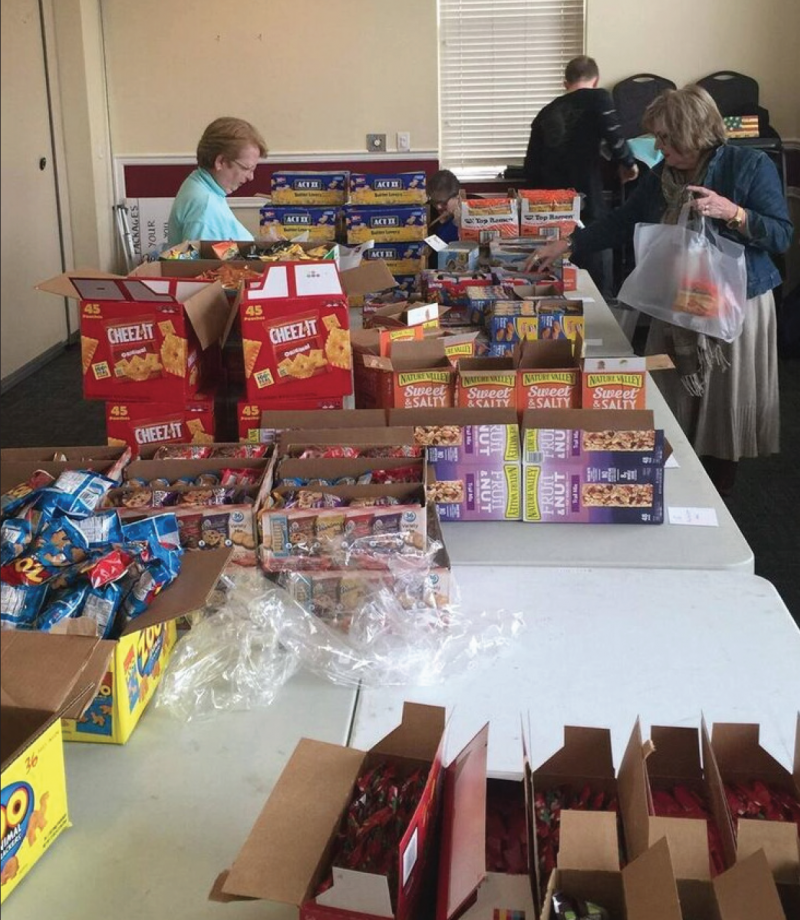 The packages are convenient, consistent, and are intended to show students that they are in the thoughts of others during the week of finals. Each package is valued at $20–$10 of this is a donation to the Friends of the Arts of King, and the other $10 is the cost of the contents.
"A parent could not go to the store and purchase all these items for $10," said Nancy Cook.
In addition, donations from parents, trustees, friends of King, and alumni helped to supply a care package for those parents who are not able to buy one for their child. International students are also welcomed with the sight of a care package around final exams time. "The contribution that Randy and I make is in the planning, publicizing, and executing of the program," said Nancy Cook.
This project is a great idea to show students they are cared for and to get them prepared for their upcoming exams.