*Republished from the January / February 2018 issue of The Kayseean
By Fausto Crapiz
Courtney Harvey, a sophomore at King University, has secured the role of French tutor in the Academic Center for Excellence (ACE) and serves as an assistant to Annie Rémillard, Assistant Professor and Program Coordinator of French.
The combination of experiences, Harvey said, is mutually beneficial.
As a tutor, Harvey helps students with their French homework and listening exercises. As a teacher's assistant, she helps grade papers and, occasionally, proctors testing. Harvey said finds her tutoring role is more fulfilling for her than most other work study positions.
As an English/Psychology double major with a minor in French, Harvey said the tutoring position offers her the time to practice her linguistic skills in a hands-on manner.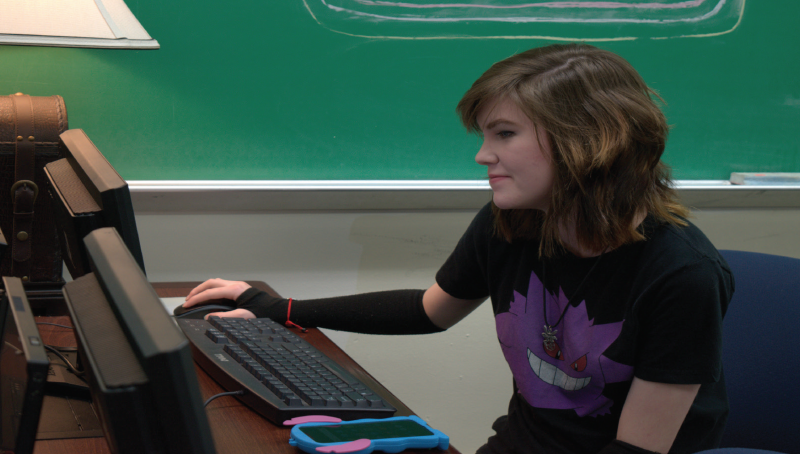 She said it's significant to her following three years of high school French since it encourages her to expand her skills. "By helping students, I'm also helping myself get more experience with speaking the language," she explained.
While the work is occasionally challenging and tasks, such as grading, can be tedious, Harvey said the work is rewarding. "It's great to see students reap improvements within the span of a tutoring session," she said.
In closing, Harvey said the service is underutilized by the student body and encourages French students to visit the ACE in Bristol Hall.