*Republished from the September 2017 issue of The Kayseean
By Emily Powers, Contributing Writer
Dr. William Patrick (Pat) Flannagan has a remarkable year coming up as he will conduct a concert for the first time at Carnegie Hall in 2018. The choir for this performance will consist of singers from across the USA. Dr. Flannagan chairs the Music Department and serves as Professor of Music and Director of Choral Activities at King University. He focuses on both performance and teaching. In addition, he gives voice lessons, teaches all music history courses, conducting, and is in charge of two of the five choirs at King.
Dr. Flannagan is an alumnus of King College. His faculty biography on the King University website
reads: The influence of one music teacher at King College changed my life and provided me with that direction for which I was searching. Following his advice, I pursued advanced degrees in music and have since performed in Carnegie Hall, the Kennedy Center, Avery Fisher Hall, Sterling Castle in Scotland, the Apollo Theater in Greece, etc.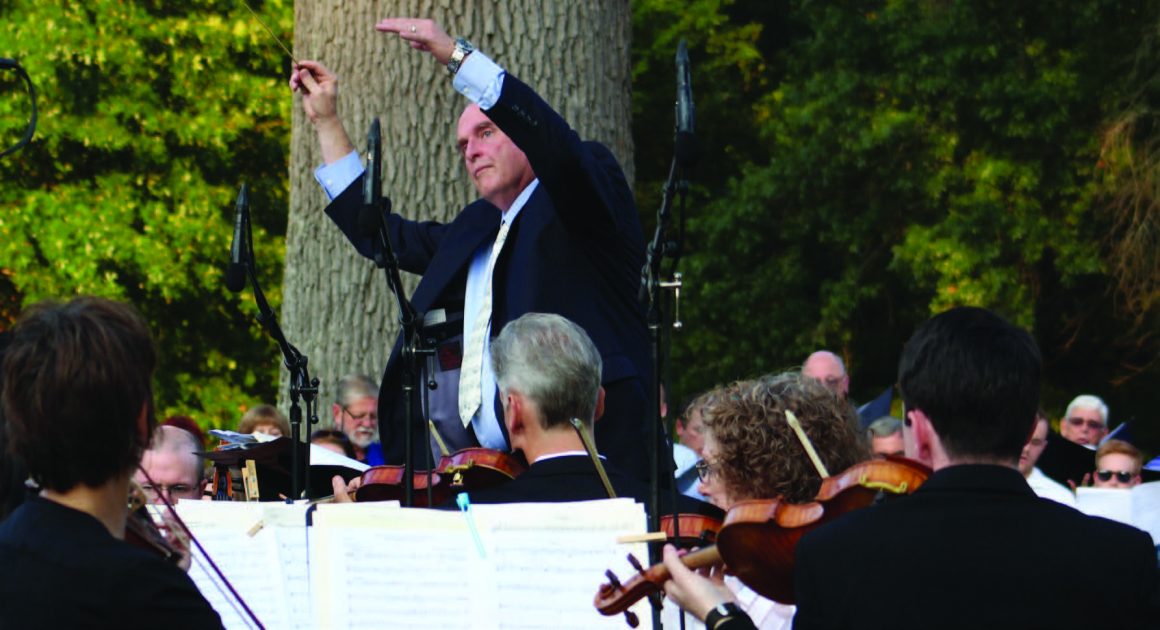 He said the opportunity to conduct at Carnegie Hall is like winning the Super Bowl in football. He explained it is a huge honor to be invited to perform there. Participation in this concert is open to anyone in the King community as long as they are willing to learn the music beforehand. The best way to learn the music is by joining the Symphonic Choir as the Carnegie Hall music will be part of our repertoire for the year.
According to the Carnegie Hall website: For over a century, Carnegie Hall has been the place where distinctive artists of all stripes have come to make their names in New York City. This tradition of excellence has made Carnegie Hall an essential part of the city's cultural fabric and the world's
most famous concert hall.
Dr. Flannagan said he rewrote two classes over the summer and spent the month of June choosing choir pieces. On top of this, he plans to begin preparing for Carnegie Hall this September through May, and still provide the usual campus performances throughout the year. King will be welcoming a new band director and a new music theory instructor to campus and part of his year will be in assisting the transition of the new band director and music theory instructor to the King community.
Despite all this work and planning, he said he intends to find time to enjoy his hobbies. He is a fan
of the St. Louis Cardinals and enjoys watching baseball. Likewise, he enjoys playing card games
with friends and family, and reading. However, there is one hobby he has enjoyed for many years.
"Vegetable gardening is therapy for me …it's in my blood since my grandfather was a florist and I love smelling the dirt," he said.