*Republished from the December 2016 issue of The Kayseean
By Emily Powers
The most important week of the semester is here: exam week. We students work, learn, and study all semester, but it all comes down to one week. The stakes are high and so are stress levels. We can control our studying, but it is harder to control our stress.
After researching ways for college students to eliminate stress, I've chosen these top five techniques:
1. Make A Plan:
According to Hilly Janes on "13 Tips On How To Deal With Exam Stress," making a plan for studying can help eliminate stress. Yes, most of our stress comes from studying, but it also comes from making time for studying. We often conclude to the phrase "there are not enough hours in the day" and this is true when we need to study for five plus courses at a time. So in order to eliminate this excess stress, make a plan. Set times for studying into your day and stick to it.
2. Know When and Where You Work Best:
We all know the place where we study best. For some it is in a library and for others it's in their bedroom. According to Janes, it is important to find out when and where you study best to eliminate stress.
3. Get Time Away / Alone:
During exam week, all we do is study or think about studying. We forget to take time for ourselves. Kelci Lucier's article "How to Reduce Stress During Finals Week" states that taking time away or alone is key to eliminating exam stress. Even if it's just a five minute walk around campus getting time away or alone can help us become less stressed.
4. Get Some Perspective:
We all dread finals and have more fun and exciting things to do, but we need to gain some perspective. We have to remember that our academics are the most important. For one week we can skip some social outings and more exciting things to do and stick to our academics. Lucier states this as a way to eliminate stress and reminds us that focusing on our academics will help us in the long run.
5. Don't Stress About Being Stressed
This is the last tip I ranked in the top five for eliminating exam stress. We all have a lot on our plate and we are most likely going to stress about our exams. The last thing we need to do is stress about our stress. As Lucier states, it does not help to stress even more. Relax and only worry about what you need to worry about.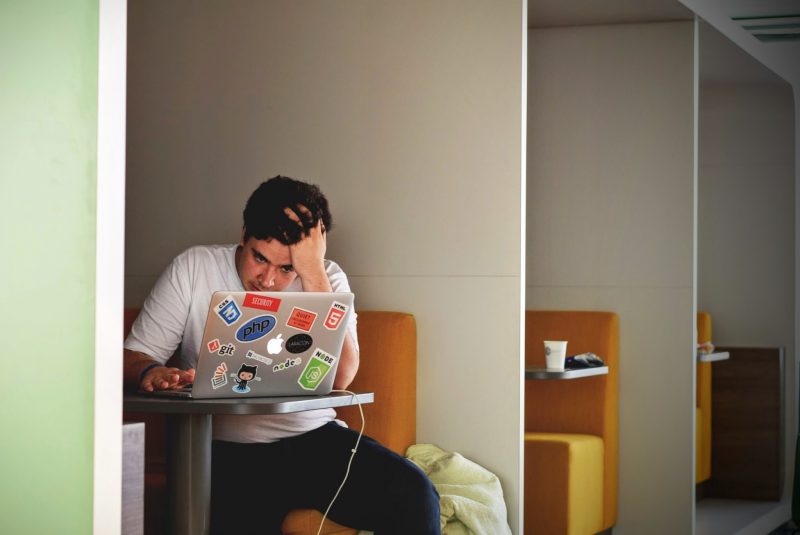 Of course there were plenty more tips that I found like eating, drinking, sleeping and relaxing, but everyone already knows these. We hear those tip every year. I chose the tips for this article because they tend to be the ones we forget.
If you are feeling overwhelmed during exam week, remember and implement these tips to eliminate stress.