By Callie Shehan & Cloe Welty
Every year on September 11th, Americans across the nation pause to reflect and remember the 2,753 lives lost on that day. It's been 20 years since that horrific day and for us Americans it's a day that none have forgotten. Many in the community have hosted events in hopes of honoring the lives lost, such as running a 5K to raise money to help veterans in need, or stair climbs that symbolize the number of flights climbed by the firefights in the towers.
We sat down with Dr. Martin Dotterweich, the head of the History and Political Science department at King, to see how the attacks on 9/11 have impacted him. Unfortunately, Dotterweich wasn't present at King University during that time but, he still remembers it like it was yesterday, "I was in Memphis, and at the time I was teaching at Crichton college," he recalls. "I never saw any of the stuff live and after I figured out what was going on I stayed home because the college cancelled everything, and it was a beautiful fall day so I stayed glued to the tv because there wasn't much else you could do. I felt afraid because I didn't know if there was more to come."
Dotterweich remembers watching people fall from the towers because of the heat and notes that it was an astonishing sight to see and having a constant feeling of uncertainly because you wanted to know what was going on and not being able to do anything about it. He also frequently mentioned a sense of national unity that was brought on by the attacks, "A sense of national unity brought us back to what we could agree on as humans. That living together in a free society is good. This is who was are and we're going to fight for it. Unlike 9/11, Covid didn't bring about national unity is ripped it apart and that's the strange thing for me."
Professor Gail Helt of the Security and Intelligence program also gave her insight on the 9/11 attack. At the time of the attack Professor Helt was in college at The University of Arizona. She remembers her mother calling to let her know that the attack had happened. Professor Helt says she felt shocked and wondered who would do such a thing to our nation. She tried not to jump to conclusions about what happened. Professor Helt says that we immediately came together as a nation because an attack on the country was unifying. Even though the terror of 9/11 brought Americans together, it also separated us. We did not differentiate all Muslims from those responsible for the attack. America began to see the Muslim community in a way they didn't before.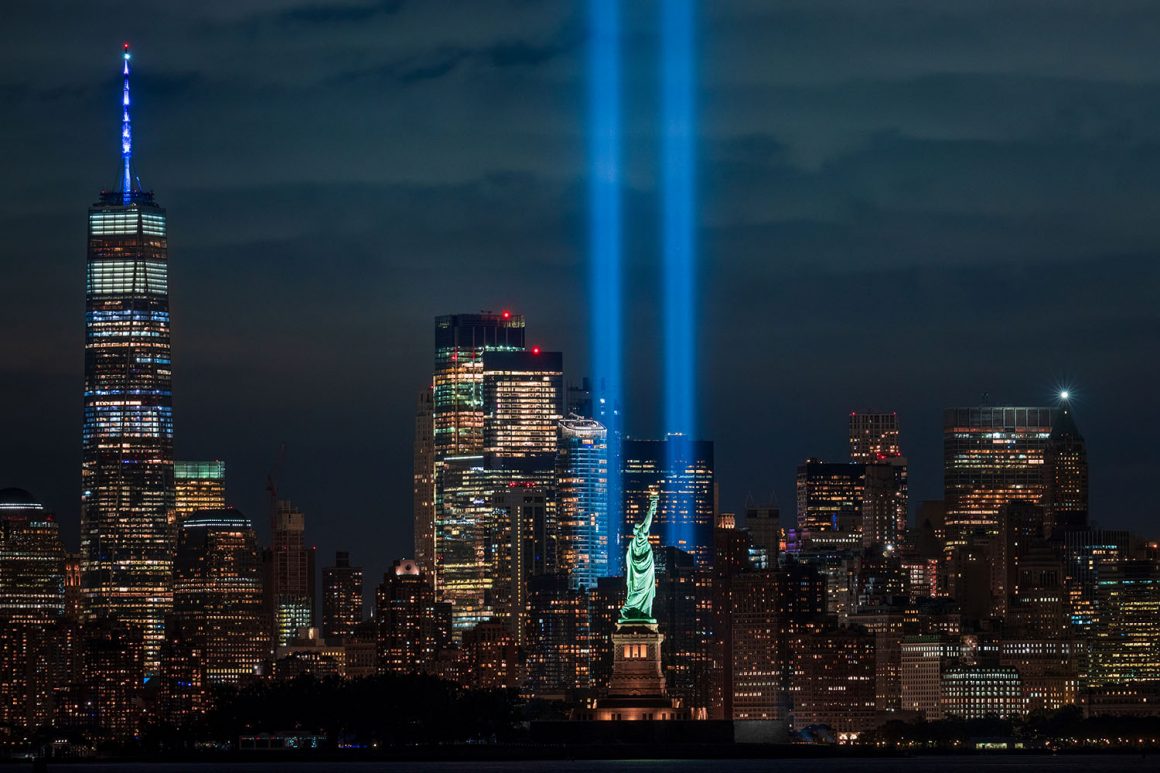 Most students here at King were not born yet when 9/11 occurred. Professor Helt believes that it is still important for us to remember the events that took place that day. She remarks that 9/11 took place as a result from foreign policy and that the people we vote to put in authority in our government do matter. We must understand that they will make important decisions that can leave lasting consequences. Therefore, we need to be aware that our votes can affect the entire nation. The younger generation has a responsibility to take a stand in political matters by exercising their right to vote. The decisions we make can and will affect our country