By Brandon Nunley
The arrival of spring is less than a month away. March 30th marks the official start of spring. Many often partake in "spring cleaning" upon the new season's arrival. Spring cleaning allows everyone to clean their house, dorm, or car. Beyond actual cleaning, spring cleaning can apply to another part of your life, organization. Staying organized in college can be difficult. Regular due dates, classes, and practices can make it easy for things to get out of control. Although staying organized may be difficult, it is still possible. The following is a quick guide that you can use to better your organizational skills.
Managing Time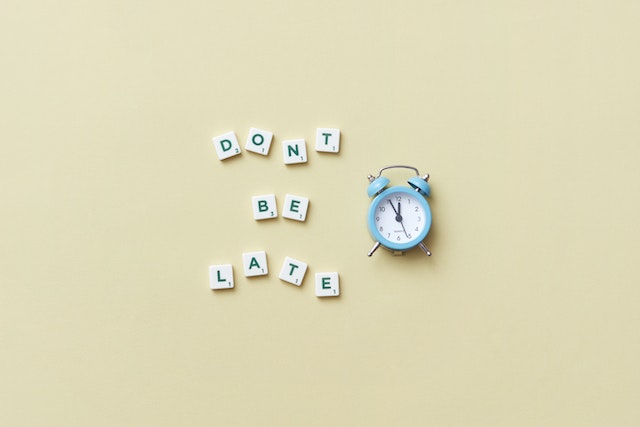 One of the most important aspects of staying organized is time management. Properly managing time allows you to start getting a grasp on organization. Creating and sticking to a schedule is a must in time management. There are constantly things happening on and off campus that may leave you wondering how to fit all these things into your schedule. Although many things can be done, sticking to a realistic schedule is best. Taking time to figure out what is and is not feasible daily can help you prevent a crammed schedule. Keeping a planner or calendar with due dates, events, and practices laid out can provide a physical reminder of your daily schedule. If keeping an entire planner is not ideal, making a checklist for tomorrow at the end of each day can also be valuable. A checklist is a quick and straightforward way to know what needs to be completed throughout the day.
Organization in the Classroom 

Keeping up in the classroom is essential. Many college classes move more quickly than in high school. Practicing organization can help a student stay on track and on time in class. Try preparing tools and materials before class to avoid wasting time looking for a pencil, eraser, or pen. Quickly dropping your writing utensils and anything else you need for class into a dedicated pocket in your backpack helps ensure you're always prepared for class. Dividing all handouts, papers, and assignments into separate folders for each class is an easy way to organize materials. Simple two-pocket folders with prongs for holding loose-leaf paper are great for keeping documents while leaving room to take and store notes. Some classes may have more note-taking and assignments, but a sizeable 3-ring binder can do the same trick.
Organization in Your Dorm 

A clean and organized dorm room can make a world of difference in not only the look of a dorm but can even contribute to a better headspace. Having dedicated spaces for your and your roommates' belongings gives you both room to organize your things. Leaving room for studying, socializing, and relaxing is all important. Tossing out the trash, putting away laundry, and general cleaning creates this space. Often, working with your roommate to maintain a clean and orderly dorm can help promote a culture of organization.  
In Summary
Applying these tips to your organizational skills can help you better tackle school more efficiently. Better scheduling, preparation, and a clean dorm can help improve your organizational skills. For more guides by The Kayseean, you can visit the guides tab on our website here.