By Callie Shehan
Join us on Saturday, October 7, 2023, for an exciting event – KingFest 2023! KingFest coincides with Family Weekend and offers a variety of autumn-themed activities, NCAA sports competitions, alumni gatherings, delicious food, and more. Everyone in the Bristol community, including current students' families, students, alumni, friends, faculty, and staff, is invited to come and enjoy the festivities. The event kicks off at 11:00 a.m. and will continue throughout the afternoon and evening.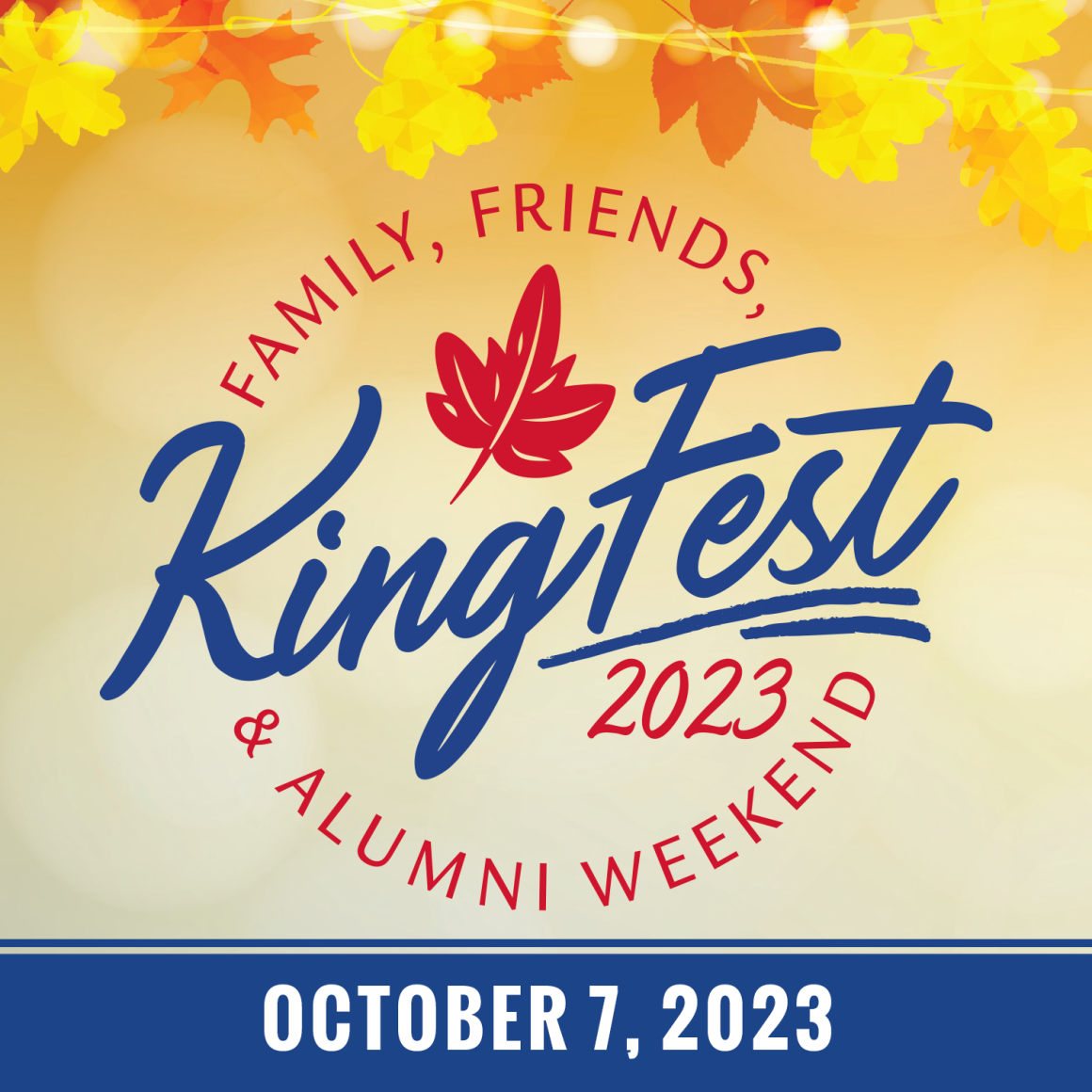 All the fun will be happening at Parks Field until 6:00 p.m., after which the Athletics Hall of Fame Dinner will begin at the Student Center Complex. The dinner is priced at $10 per person, and kids under 12 can attend for free!
Make sure to visit the Tornado Alley Shoppe for some King-themed merchandise. They will be open from 10 a.m. to 6 p.m. on Saturday and are located on the lower level of Maclellan Hall.
Admission to KingFest is free, but registration is required. You can register here.