By Austin Leonard
To trust the process is to rely that things will work out. You still must put the work in, but it is knowing that the work put in will result in something unique. This is, frankly, a terrifying process to trust in. But it is worth it in the long run. This is why I am writing this legit 3-step guide to trusting the process.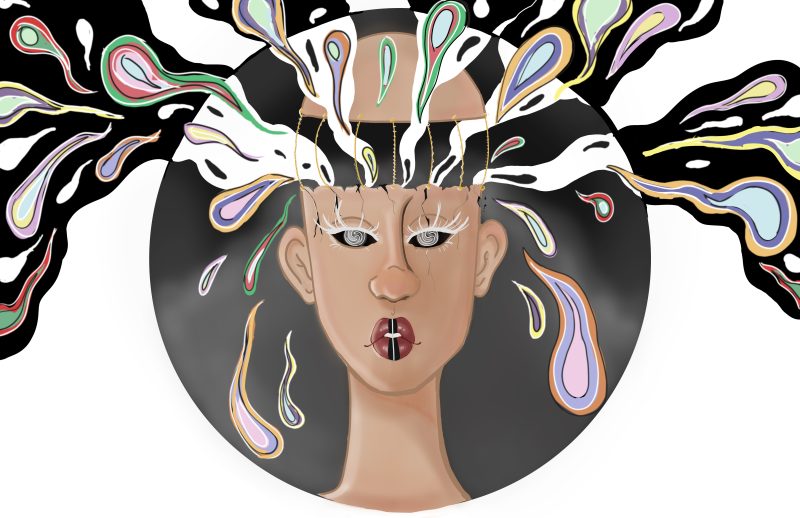 Step 1: The Unidentifiable Blob Stage 
This stage is the most confusing. But learn to embrace the confusion. Every good painting begins with random blobs of color placed in an organized pattern with the end goal in mind. When you started college, you started as a blob, unidentifiable and certainly blobby. You may have come in with an end goal, a plan, your eyes set on a degree path that would open a world of options after graduation. Some of you probably didn't know what you wanted to be when you grew up, and may or may not STILL not know. But this is your chance. Be the blob; be the best dang blob you can be because all great chunks become something finished and unique.
Step 2: The Masterwork Detailing Stage
This stage is by far the longest. College is a beautiful time to explore all the options, and there are many. You are here and have access to experts in their fields and the classes they teach. Utilize them. It is worth exploring if you find yourself interested in physics when you are an art major. Sometimes, the random interests and classes you take add small intricate details to the already fantastic blob you are. The tiny pieces bring you closer to being a finished work of art. You might find that the physics class you took on a random spontaneous interest has drawn you into the wild world of 3-dimensional art that utilizes physics to do the unbelievable. That one class brought you one step closer to something unique and new. Imagine all the things you can do when you combine interests; you might even find a new path you can fill.
Step 3: The 10 Million Dollar Painting Stage
This stage is the end goal. The destination all the wild and twisty roads you took lead you to. The one where the details draw the audience in and keep them on the edge of their seat, waiting to see what they notice next. That could be you; no, I have faith it will be you. There is a place out there for you; it may take your whole life to find it and finally fill that void the world needs. You will bring all the experiences that the original blob had, with all the tiny intricate details from them. The mark you leave may be minor; it may be huge. However significant the impact is, it will be necessary because YOU are the one who made it.