By Nick Valentin
Since 2017, King University's men's volleyball team has been a juggernaut in the Conference Carolinas. The team has had four seasons in the top three in the conference standings, and 1st place finish earning them a Conference Carolinas regular season championship. As the Conference Carolinas tournament fast approaches in the coming weeks, King sits in third place with a record of 5-3 in the Conference and 10-12 overall. With six more conference matchups on the slate before the tournament, the Tornado will fight for a better standings spot that will serve as an advantage in their journey to win the Conference, something they have not done since 2018.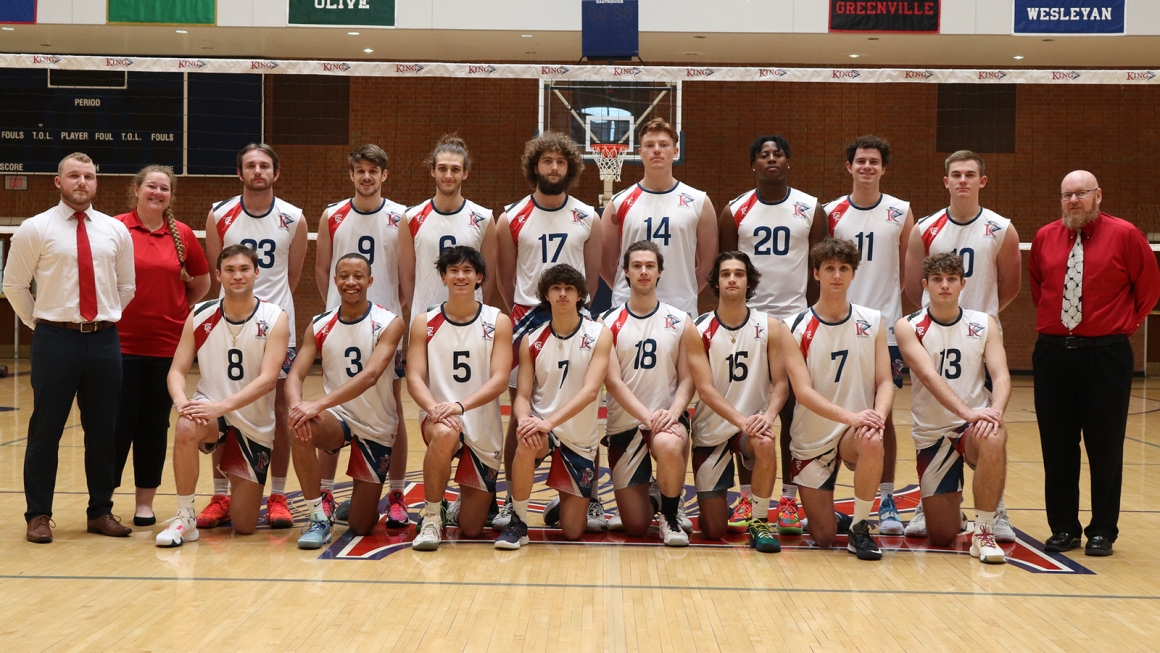 The Tornado is a well-oiled machine, with numerous players contributing to their success this year. At the helm of the team is coach Ryan Booher who is in his 14th year as the men's volleyball coach. Leading the charge on the court for the team this year is junior Warren Davis, who currently sits in the top five in four of the five key stat columns for the Tornado, including the lead in kills with a whopping 273 this season. It is also 3rd in the Conference for that category. Keeping on pace with Davis is junior AJ Drooker, who is currently in the top five for all five stat categories and is tied for the team lead in service aces. The Tornado has also gotten a healthy amount of production from rising star Justin Sawyer, who, as a sophomore, leads the team in digs with 134. And at the heart of this Tornado squad, there are seniors Aaron Milstead, Jackson Carroll, and Jack Sarnowski. Each senior is certainly leaving it all out there for what may be their last season, as you will find all three of their names on the stats leaderboard for the Tornado and the Conference Carolinas as a whole.

This team has everything any athletic could ever want on paper: an experienced coach, veteran leadership, quality role players, and more. Coming down to the home stretch of the 2023 season, the Tornado has a lot of work to do within the Conference. The Tornado will travel to Tigerville, South Carolina, on the 21st to battle conference rival and top-seeded North Greenville to overtake the crusaders in the conference standings. With high hopes and even higher expectations, only a few things stand between the Tornado and making another NCAA tournament.