By Callie Shehan
This past weekend, Bristol, Tennessee, drew in over 30,000 people for the 22nd annual Rhythm & Roots. The festival, hosted by The Birthplace of Country Music, brings various music to the Tri-cities for one weekend. This year, the festival welcomed Castlewood Virginia natives, 49 Winchester, to the small town where they played two sets, one on Saturday and then one mega set on Sunday night.
Following 49 Winchester were various artists such as Nickel Creek, Margo Price, Bruce Hornsby & the Noisemakers, Watchhouse, and over fifty others. This festival, which began in 2001 celebrates the musical heritage of the area and it honors the legacy of the 1927 Bristol Sessions and their influence on music today.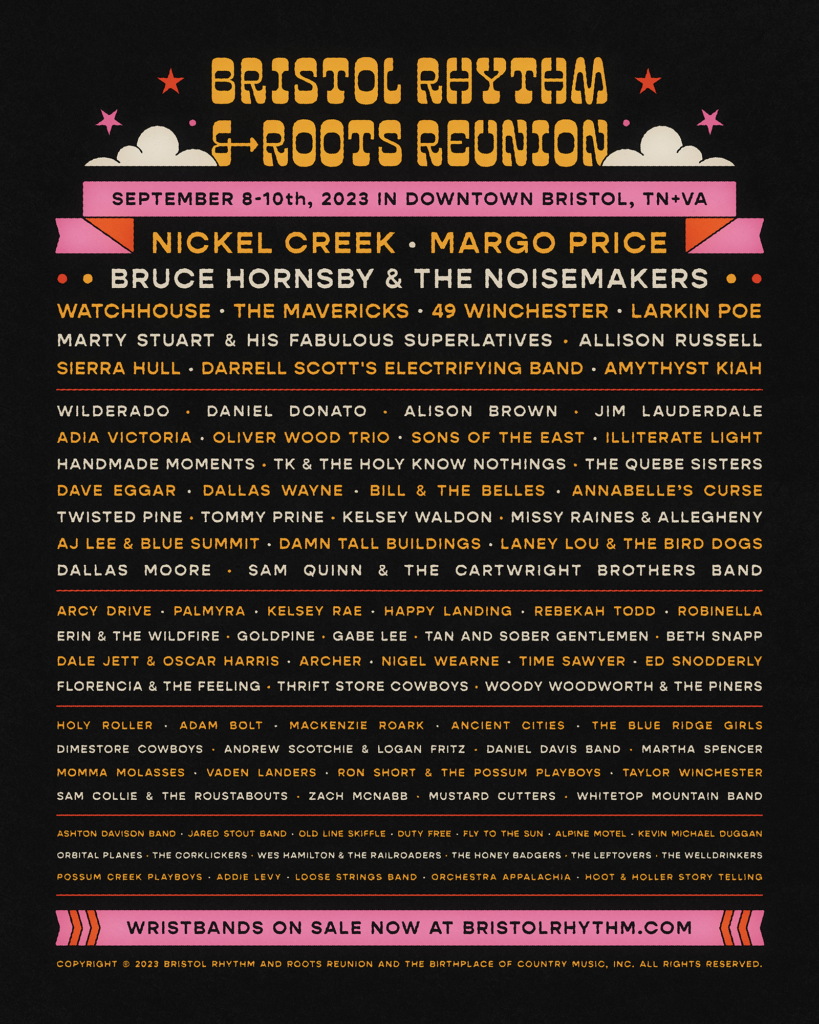 Those who come to Bristol for the festival not only come for the music but for the food as well. Various restaurants line State Street, and the cuisine ranges from hardy home cooking to savory sushi. Those not wanting to sit and eat indulged in many of the vendors that lined the streets this past weekend.
            Not only does Rhythm &Roots celebrate the musical heritage of Bristol, but it also highlights the beauty of being in two places at once. Bristol, Tennessee, and Bristol, Virginia, are so close to one another that you may walk straight into a different state if you're not careful!
            If you would like to experience Bristol or, better yet, experience Rhythm &Roots, the festival is scheduled for September 13-15th. If you want to purchase VIP tickets, they go on sale on November 24th.
For more information, follow this link: https://birthplaceofcountrymusic.org/festival/