By Cloe Welty
King University held its annual wrestling combine this year on September 25th. The combine invited high school juniors and seniors to come get a view of the King University wrestling team. There were 23 different high school athletes that attended the combine. The event consisted of a campus tour, lunch, an opportunity for the wrestlers to present their ability to King coaches and a Q & A session with the men's wrestling team.
Toni Vezzetti, the assistant coach of the wrestling team, said that the purpose of the combine was to see what type of wrestling talent is present in the area around Bristol.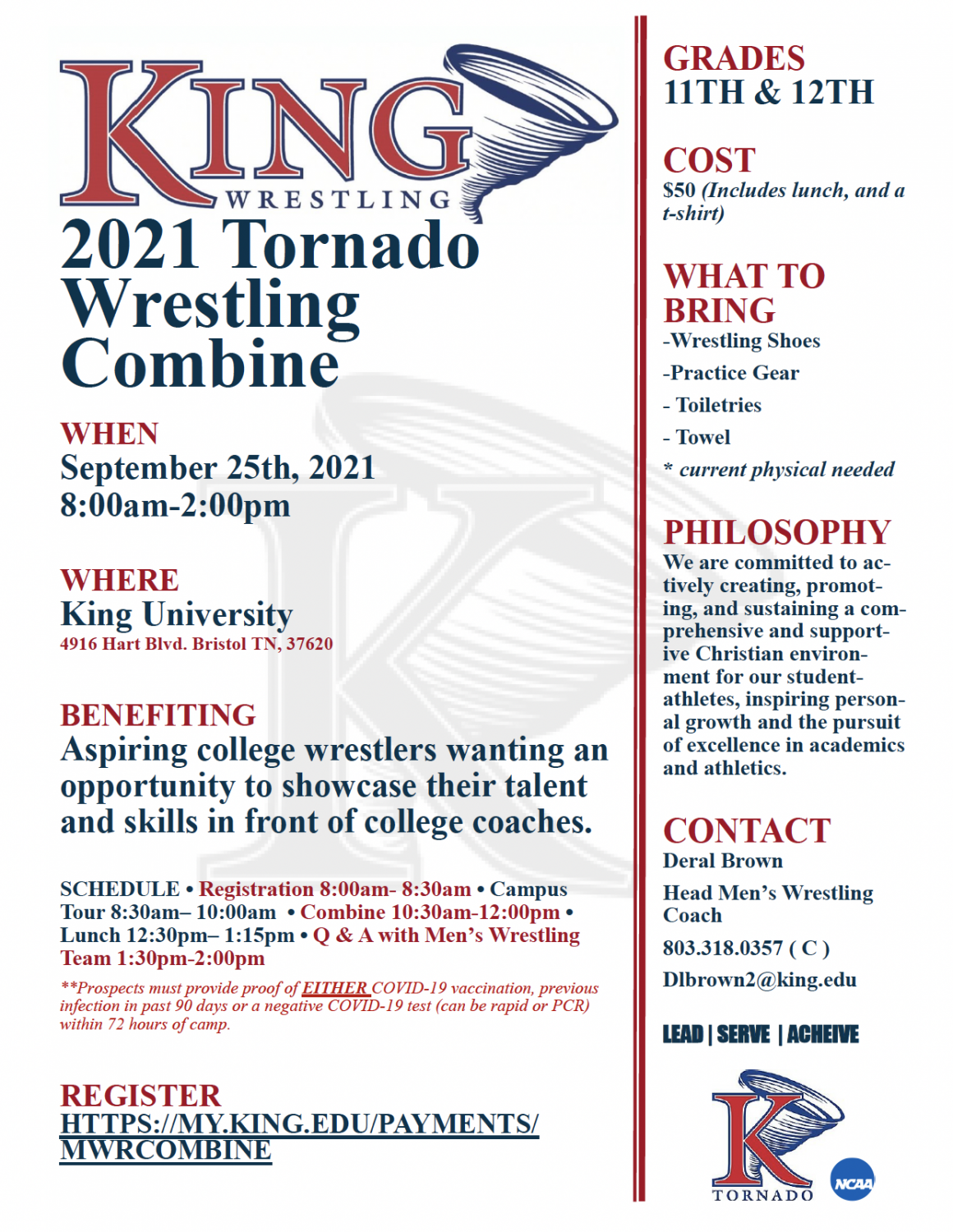 The combine gives King University an opportunity to view the wrestlers who will soon be graduating high school. Also, it provided potential students an inside look at what wrestling is like in college, specifically at King.
The combine was the second to be held here at King. When asked if he thought it was a success, Coach Vezzetti said "I believe the combine was a success. We had athletes from 4 different states come in and showcase their talent. It's always refreshing to see that there is some talent locally. I'll definitely be keeping in contact with a few of them."  
Vezzetti also feels that the most beneficial part of the combine was being able to see the students wrestle and demonstrate their abilities. The men's wrestling team currently has 38 members but thanks to the combine can look forward to prospective new wrestlers.