By Nick Valentin
As students begin to return to settle into school for the semester, that can only mean two things. The first is that it is time to hit the books hard, and the second is that the Tornado is back! After a long summer, it is time to start filling up those stands and cheering for your Tornado for arguably, the most popular sport at King is men's basketball.
The Tornado struggled on the court last year, finishing fifteen games below .500 and missing the conference tournament. The struggle did not just come the previous year, as it has been tough sledding for the Tornado since the 19-20 season, which was their last winning season. However, there is a new season on the horizon and plenty of reasons to be optimistic about what will come for King on the basketball court this season.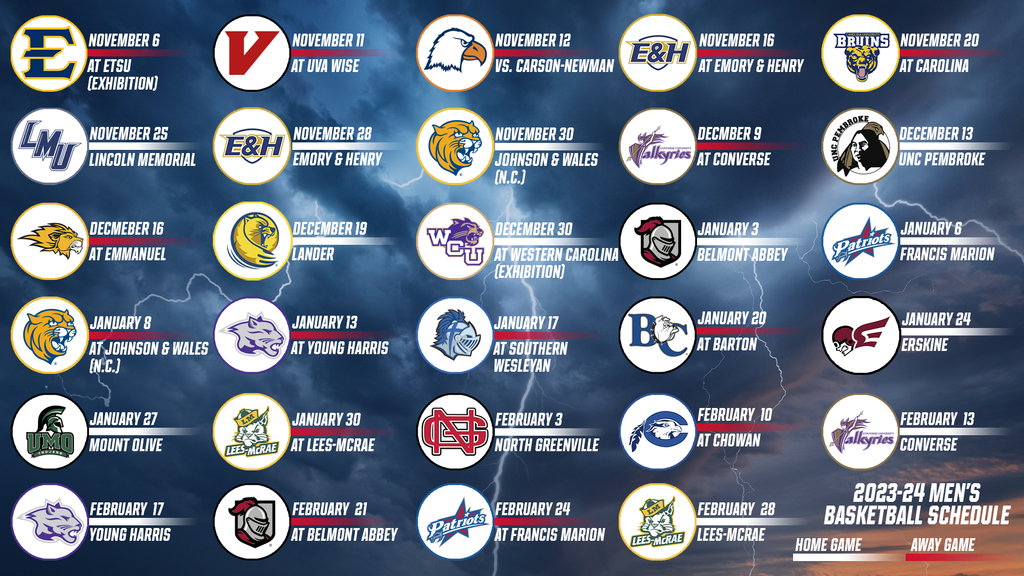 Let's take a look at the 23-24 men's basketball team. Returning to the helm is head coach Jason Gillespie, in his fourth season leading the Tornado. Despite coach Gillespie's return, the Tornado suffered some losses in the offseason. The losses come with seniors Darron Howard (8.8 ppg), Brandon Lamberth (10.3 ppg,) and Michael Mays (24.0 ppg) graduating. Mays is perhaps the most significant loss as he ranks 8th in field goals made, 8th in three-point field goals made, and 1st in free throw percentage all time. However, some key pieces are still returning that give the Tornado plenty to be hopeful for. Undergraduates Kenny Turner (10.4 ppg), Jaylen Bernard (8.9 ppg), and Tornado rookie of the year Jordan Akal (3.6 ppg) will be returning to the court this year for King.
Moreover, team leaders such as Amarius Beasley (Sr), Myles McCrary (Sr), Henry Okoye (Sr), and Josh Jackson (Sr) will be taking this team's reigns this year. Not to mention, there are bound to be a few new first-year student-athletes that impact King this year. Overall, this team has a lot going for them this year.
With a little over two months before the start of the season, the Tornado has been hard at work both in the weight room and on the court. King will open the season on November 6th with an exhibition against D1 Eastern Tennessee State University, officially beginning on November 11th at UVA-Wise. Moreover, conference play will begin December 9th against reigning conference champions Converse University at their home court. The season is a grueling battle, but there is no shortage of confidence in the King Tornado team this year.